The Blu Room® is a patented technology that creates an atmosphere and insulates the user from the daily environment. It provides the user with a mind/body/spirit consciousness-lifting environment that can augment one's state of creative focus. The Blu Room® is not a tanning device, nor is it specifically a medical device, although it may facilitate healing experiences in some individuals. Research has shown that UVB light on the skin produces vitamin D3 which influences many metabolic functions including cellular communication, cell reproduction, calcium metabolism, endocrine hormone regulation, immune function, and heart metabolism among others.  Research has also shown that low doses of UVB light have many positive effects on the human being which can be used in health maintenance, sports physiotherapy, and in the rehabilitation of certain health issues. Users have reported a wide range of personal benefits, including:
Improved health and well-being
Deepened focus
Increased creativity
Faster healing process
Greater self-awareness
Relief from physical pain
Relief from mental stress & anxiety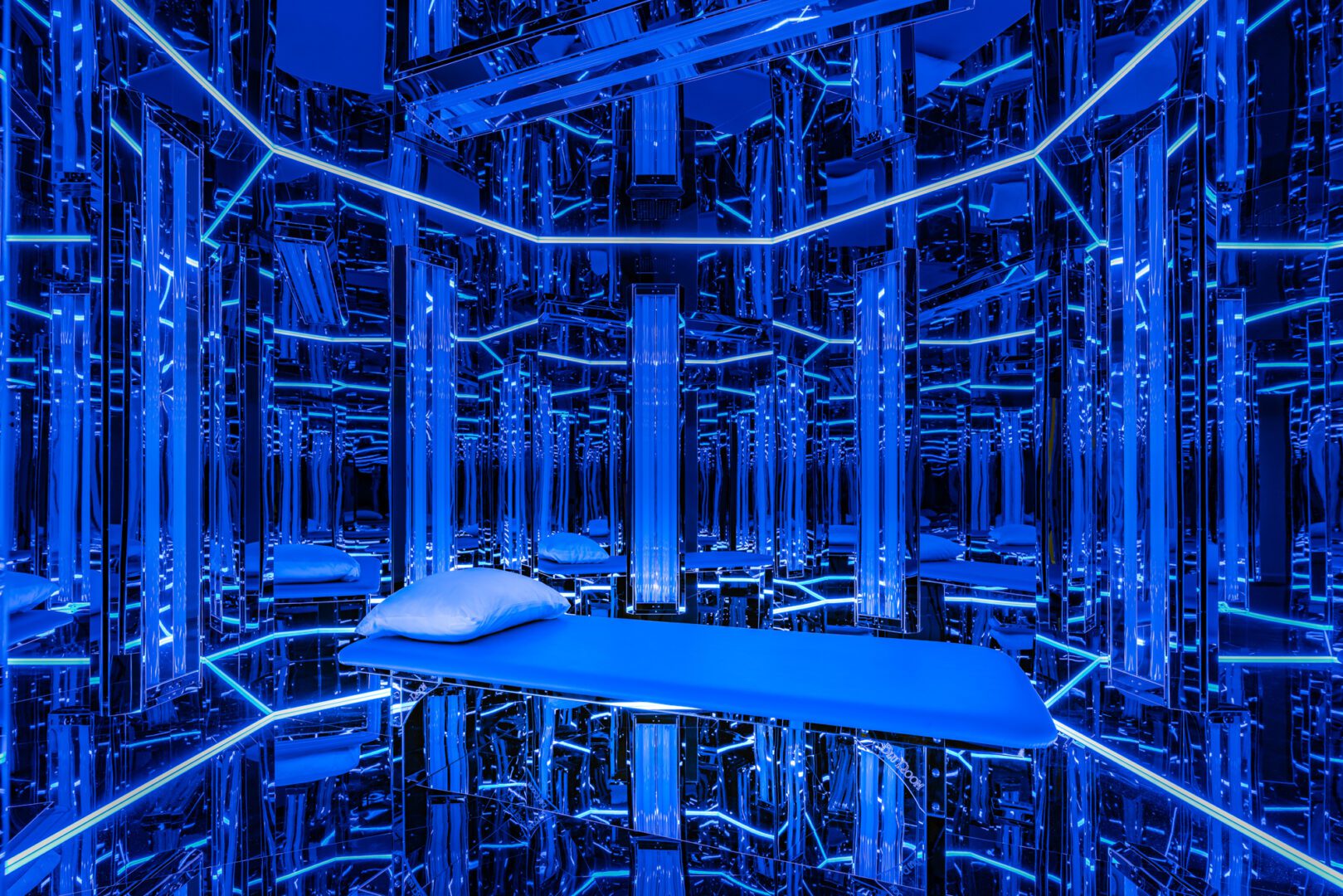 If you would like to learn more about the Blu Room® please watch this presentation of Dr. Matthew Martinez, co-developer of the Blu Room®, speak at the Blu Room® Wellness center in Washington Missouri.
To find more Blu Room® locations and information please visit www.bluroom.com
Disclaimer:  The information on this website is for informational purposes only, to provide knowledge of various health topics. The purpose of this website is not intended to be a substitute for professional medical advice or treatment. Always seek advice from your qualified health care provider with any questions you may have regarding a medical condition or treatment and before undertaking a new health care regime.